10 DAYS DRIVING THROUGH ONE OF THE MOST AMAZING PARADISES IN THE WORLD. PURA VIDA! This small great country has 5% of biodiversity of the whole planet, friendly people, paradise beaches, fantastic food, mountains, volcanos, lakes, rivers...Get ready for the trip of a lifetime.
VEHÍCULO
TOYOTA LAND CRUISER 150 PRADO
PRECIO POR PERSONA*
$4,220
*basado en 2 personas en 1 coche compartiendo habitación
COSTA RICA 4X4
Costa Rica is one of the smallest countries in Central America but has 5% of the whole planet biodiversity due to the amount of wild forest, beaches, volcanos, lakes, rivers, Mountains...We will be driving through one of the oldest parts of the earth, the peninsula of Nicoya, It is a small country full of great people, lost roads, local villages, that will make this expericen a once in a lifetime for you.
Come and join us with your couple, family or friends, drive with us a TOYOTA PRADO, and let us lead and organize everything for you: just focus on having fun, relax and enjoy. Pura vida!
TOYOTA LAND CRUISER 150 PRADO rental
Gas
9 Hotel Nights, shared room
All breakfasts (9)
All Lunches (9)
All Dinners (9)
Support organization vehicule
30mps Expert local guide
Mechanic
Ferry in Paqueras for Vehicules & Participants
Flights to/from Costa Rica
VISA (if needed)
Travel Insurance
Cancelation Insurance
Beers, Alcohol drinks
Anything not specify in the INCLUDED
Single Room (+600€)
Private group for you or your friends (under request)
At least 6 months valid Passport
Full car valid driving licence
Travel Insurance
¿Este viaje es para mí?
If you are reading this...then it means that this tour is for you! It is an unique experience for everybody: if you like to drive on lost roads, amazing offroad, rivers and beaches, you must come! Somedays are more intense, some are relaxed...but most of the days you can end up swimming in the Hotel pool having a cold nice drink before dinner. It is the great trip to come along with your couple, family or friends. Most of the hotels are high quality, and since our 30mps are Local guides be sure that you will enjoy the best of the region!
¿POR QUÉ ?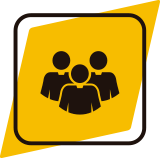 Team
You will be always with an amazing Team taking care of you, highly experienced and perfect knowledge of everything since their are local Profesional Guides. Just relax and enjoy this amazing tour, we take care of the rest.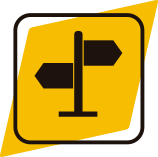 Routes
Since our team is native from Costa Rica we know every corner and spot of the country, and we prepare carefully this itinerary for you to have the best experience ever: lost roads, adventure offroad, local villages, food, accomodation...everything is specially prepare for our groups.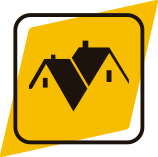 Accomodation
We know after a long day driving, we all want a great place to spend the night and some good food for dinner. High qualitly hotels, swiming pool, nice rooms, A/C, private bathrooms...everything to make you feel confortable
¿Tienes dudas?
Lee estas opiniones reales de clientes
4 months ago
ALASKA, THE LAST FRONTIER
¿Y ahora qué?
Puedes hacer la reserva de este tour rellenando tus datos o si tienes algunas dudas, pregúntanos y te respondemos HOY MISMO.