THE MUSTANG KINDOM, NEPAL APRIL 2023
Nepal is one of the best destinations to live an authentic adventure surrounded by the most spectacular mountains in the world, on a Royal Enfield Himalayan. If you want to disconnect from stress... this is your trip!
VEHÍCULO
Royal Enfield Himalayan
PRECIO POR PERSONA
$3,990
With 95% of unpaved roads and more than half of the "8,000s" of the planet, riding in this regions is something you will remember forever. So, if you want to switch off from your routine... this is your trip! We will ride through a variety of terrains, the vast majority on dirt roads, water crossings, rocky ascents, suspension bridges...Ride up to the border with Tibet, over 4,500 meters, through the last Kindom of Mustang.
Katmandu-Pokhara-Katmandu domestic flight
Royal Enfield Himalayan rental
Petrol
Support Jeep for luggage and passengers (if needed)
2 Native 30mps guides, mechanic
30mps Tour leader
9 Accomodation nights on share room
All Meals during the Tour
3rd party insurance
ACAP & TIMS Anapurna Permits ($50)
Upper Mustang Permits ($500)
International Flights to Nepal
Health Travel Insurance
Alcoholic drinks, Beer
Anything not included in the INCLUDED section
Nepal VISA
6 months Valid Passport
Full Motorcycle Licence
Nepal VISA
Health Travel Insurance
Covid Vacination Pasport
¿Este viaje es para mí?
Our trip to Nepal is a unique experience. It is important to understand that we are in a country with little infrastructure, and we will move through uninhabited areas with even less infrastructure. The first nights we will sleep in good hotels, but as we leave the civilization, the places to stay are quite modest. Still, we will always sleep in the "best" we can find in the area. You will always have a bed in a room shared with 1 other tourmate (unless you choose single room accomodation). We will eat well but there will not be a wide range of menus: at midday, it will normally be Dal Bhat: rice with a little meat, vegetables and a lentil soup.It is also important to have some experience in offroad since we will spend many days riding on some broken and dirt roads, even though some riders had came with no experience and little at the time they did the whole trip! Also some couples had riddent together in the same bike. The circumstances in this type of regions change from one day to the next, so be prepare to things happen. But for that we have specialist mechanics at Royal Enfields. All this makes this tour a true essence of an adventure full of surprises, a team work so that we all overcome this spectacular challenge.
¿POR QUÉ ?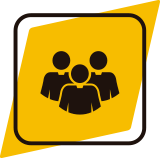 Staff
Our local team has over 10 years of experience leading these tours. We know every road, every track, and are totaly capable to solve any problem we can have during the trip.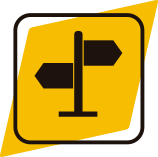 Routes
In 30mps we want to take you through the most unknown routes, far from the tourist circuits so you can have the most unique experience on a country like this.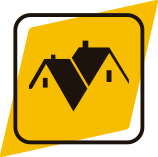 Accomodation
We like adventure riding, but also to spend every night on nice place. Nepal doesn´t have very high quality hotel or lodges, but we will always stay in the best place around.
¿Tienes dudas?
Lee estas opiniones reales de clientes
¿Y ahora qué?
Puedes hacer la reserva de este tour rellenando tus datos o si tienes algunas dudas, pregúntanos y te respondemos HOY MISMO.