Ride the Northen Mountains of Vietnam on a real Vietnam War motorcycle: URAL 650. Lost roads between thousands of rice terraces and ancestral towns like the famous Sapa. A trip and culture that you can not miss. Nice hotels, food and team that will take care of you all the time!
TIPO RUTA
Paved roads, some unpaved
VEHÍCULO
VIETNAM WAR URAL 650cc
PRECIO POR PERSONA
$3,250
PRECIO ACOMPAÑANTE
$2,250
Imaging yourself riding on a real Vietnam war motorclyce through those mountain narrow and small roads from village to village...you will thing you are back 60 years in time. Feel the air in your face, listen to the sound of your engine, enjoy the view and smile....You are having the greatest experience ever on a motorcycle. A trip and culture that you can not miss. Vietnam is one of those destinations we all have in our bucket list. These types of countries stand out for their people, their culture, their landscapes and special way of life. If you want to experience this very close, riding a motorcycle is one of the best ways to do it. When you ride a motorcycle, all sensations come exponentially: the smiles and looks of people, smells, colors, wind, landscapes, views, animals ... Then is when you really feel that you are living the experience, and Vietnam is the perfect country for this.
Ural 650cc motorcycle rental
Gas
Support Vehicule for luggage and passengers if needed
30mps native Guide, Mechanic, english speaking
30mps Guide and english speaking
8 nights accomodation
All breakfasts
All lunchs
All dinners
Water and drinks on meals
One full body massage
Riding Gear (under availability)
Beers on dinners
Flights to/from Hanoi
Health Travel insurance
Drinks or food out of the regular meals
anything not INCLUDED
Single Room (+320€)
1 extra day on a boat in the Ha Long Bay +270€ (+50 in single room)
At least 6 months valid passport
Valid Full motorcycle driving licence
VISA (if needed)
Health Travel insurance
¿Este viaje es para mí?
Like many of our trips, we try to "get lost" in remote areas. It is important to understand that we are in a country with little infrastructure, but we understand that after a long day riding we like to rest on a nice hotel, confortable bed and private bathroom. You will also have the experience of spending a night on a HomeStay: A unique experience of sleeping a eat on a real family house.During the day we will ride on narrow roads, where all kinds of living beings can cross in front of us: Vietnamese pigs, dogs, cows or people pass through it naturally. Some roads can be unpaved and broken so be prepare for some bumpy riding!Half-day meals on several occasions we will make picnic type that we will prepare from the support car. Dinners will be very nice at the hotel where we sleep.Don´t miss this opportunity to ride 7 days in Vietnam and its spectacular mountains full of beautiful rice plantations.Also we always have an extra guide in case one day you feel tired or something happens, you can jump into the support car for a while and relax.
¿POR QUÉ ?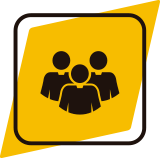 Staff
30mps team has over 20 years experience leading groups in Vietnam. Also a spanish/english speaking tour leader will be with you at all time. Our crew is well trained on fixing this almost 50 years old bikes.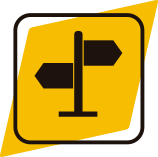 Motorcycles
If you are going to ride in Vietnam, do it on a URAL 650, the Vietnam war motorcycles. The real ones. This will make more exciting the tour, riding these bikes through the northen mountains of the country.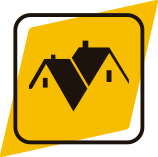 Accomodation
We are in an low infrastructure country, specialy far from the main cities, but we choose the best hotel at the end of each riding day so you can have a great sleep, shower and dinner.
¿Tienes dudas?
Lee estas opiniones reales de clientes
4 months ago
ALASKA, THE LAST FRONTIER
¿Y ahora qué?
Puedes hacer la reserva de este tour rellenando tus datos o si tienes algunas dudas, pregúntanos y te respondemos HOY MISMO.